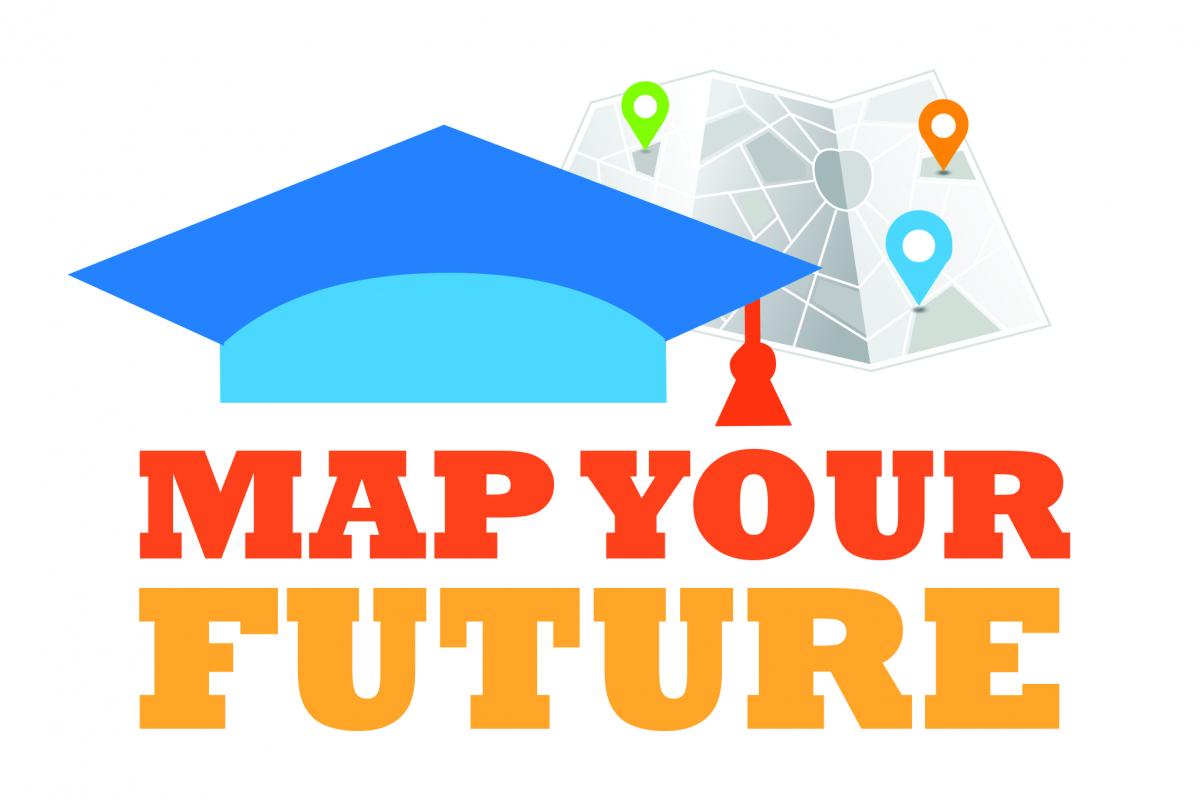 Program Mission: To increase parent and student knowledge of college and career options and resources, so that Ross County students can develop a six-year plan and graduate from high school prepared for a successful future.
The program works with students in Middle School to High School (grades 7-12) and is currently offered in the following partner school districts:  Chillicothe School District, Huntington School District, Adena School District and the Union Scioto School District.  The Map Your Future curriculum is easily adapted to work within the structure that is best suited to each school district partner. Students explore future careers through work with mentors, guest career presentations from various fields of work, career cluster exploration, job shadowing, college visits, career technology programs, and workshops.
To learn more about the current program download a program brochure here.  For news and information on upcoming Map Your Future workshops, visit the Map Your Future website at www.mapyourfutureross.org  or check the United Way of Ross County  Facebook page @unitedwayrossco.  
Our Ross County Community Program Partners:  Kenworth,Adena health System, Ohio University-Chillicothe, Paickaway Ross Career Technology Center, The Chillicothe Ross County Public Library, The Chillicothe Ross chamber of Commerce, Big Brothers Big Sisters, Lifting Up Jesus Church, Ross County Heroine PArtnership Project, NAACP-Ross County Unit, Chillicothe City School District, Union Scioto School District, Huntington School District, and Adena School District.
Program Sponsored By:
The United Way of Ross County